22 Jan 2020
"Breakthrough" in German gambling talks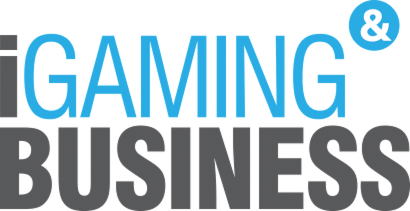 Schleswig-Holstein claims that Germany's 16 federal states have made a breakthrough in negotiations over a new State Treaty on Gambling, describing the agreed model as a "really good result" for all jurisdictions.
The new model will retain the monopoly structure of Germany's state lottery industry, the state said, while lifting the prohibition on online casino. Sports betting, legalised in the current State Treaty, would of course continue to be allowed.
Nationwide licences for products such as slots and poker will be made available, with a new national regulatory authority to be established to process licence applications and enforce gaming laws.
While the state did not provide exact details of what these regulations may be, they will include responsible gambling safeguards, as well as consumer and minor protection measures.
However, while this regulatory authority will issue national licences, Schleswig-Holstein said states would have the option to develop their own controls for online casino.
"States will formulate and enforce regulatory and technical requirements [for casino]," Dirk Schrödter, head of the Schleswig-Holstein State Chancellery, explained.
In practice, this suggests that in their licence applications, operators will have to show that their systems and processes comply with the regulations set out in the states where they are looking to operate.
In Schrödter's eyes, the new regulations will "be the basis for a sufficiently attractive online gambling offering, to ensure the channeling of gambling into the legal market". It would "create a suitable alternative to illegal gambling and to counteract the development and spread of black market products", he added.
Schleswig-Holstein's update, while suggesting that a final model is close to being agreed upon, leaves significant questions, such as where the regulatory authority will be based. It should also be noted that other states are yet to comment on the apparent breakthrough.
Hesse has previously argued in favour of hosting the regulatory body, citing its experience in processing licences via the Regional Council of Darmstadt. The likes of Nordrhein-Westfalen, Schleswig-Holstein and Baden-Württemberg have also been suggested as potential locations.
The exact controls with which operators will be required to comply - as well as the tax structure - also remain unclear. A report in German tabloid Bild last week claimed that a series of stringent restrictions were to be enforced.
These included a three-hour daily window in which online casino would not be available, and a five-minute delay between logging into different gambling sites (effectively preventing players from comparing odds) would be enforced. Advertising on TV would also be prohibited between 6AM and 11PM, Bild claimed.
However, industry sources have told iGamingBusiness.com that the Bild report was based on an earlier draft, and that the regulations currently under discussion were less restrictive.
Lawmakers will next meet on 30 January, at the next conference of the chiefs of the State and Senate Chancelleries, with the Minister-Presidents to meet on 5 March, which is when a final decision could be taken.
Should it be ratified, then approved by the European Commission, it could replace the third amended State Treaty, which came into force from 2 January 2020. The Regional Council of Darmstadt, which is processing applications, has received 11 applications to date, with at least a further seven expected.
This article is from iGaming Business. For latest updates on the German market and more, go to their website.