16 Mar 2020
German lawmakers approve new gambling regulations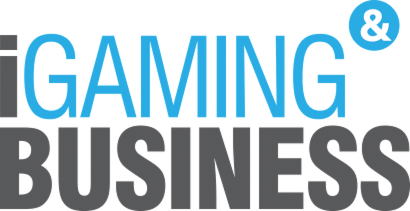 A meeting of Germany's heads of state in Berlin saw lawmakers approve gambling regulations to legalise online poker and casino from 1 July, 2021, as well as deciding on the location of the country's new regulatory authority.
The Glücksspielneuregulierungstaatsvertrag (GlüNeuRStv), which expands the nationally regulated igaming market beyond online betting for the first time, must now be ratified by each state parliament and submitted to the European Commission for approval before it can be brought into effect.
According to the Deutsche Presse-Agentur (DPA), the market will be overseen by a new regulatory authority, established through the GlüNeuRStV, based in Sachsen-Anhalt. Sources in Germany described this decision as "surprising".
The likes of Nordrhein-Westfalen, Schleswig-Holstein, Baden-Württemberg and Hesse - which is handling the sports betting licensing process set out in the third amended State Treaty on Gambling - were all understood to be interested in hosting this body.
Legal sources said there had not been any substantial changes to the terms of the GlüNeuRStV already made public. This suggests that while sports betting, online poker and online casino games including slots will indeed be permitted, they can only be offered with significant restrictions.
For sports betting, this limits live betting to markets on the final result or next scorer, something that has been criticised by bodies such as operator association the Deutscher Sportwettenverband.
Slots, meanwhile, will be subject to a €1 per spin stake limit, and must be offered separately to table games, with no autoplay function and no jackpots. States will also have an effective veto on whether to allow table games, and could give their lotteries a monopoly over the product.
The mandatory deposit limit of €1,000 across all providers first included in the third State Treaty will remain in effect, while operators will not be allowed to advertise between 6am and 9pm. The German association of private broadcasters, Vaunet, has argued that this will not only impact efforts to channel players to legal offerings, but also reduce potential advertising revenue for media businesses.
Before the GlüNeuRStV comes into force, the third State Treaty remains in place, limiting the market to online betting until 30 June, 2021. This came into force in January this year, though the Regional Council of Darmstadt, the body in the state of Hesse responsible for processing licnces, is yet to issue its first approvals.
In February it said it had received 30 applications, with a further 20 operators signalling their intention to apply, and that it was preparing to license a number of operators.
Should all 50 be approved, it said, this would channel up to 99% of sports betting activity into the legal market.
This will be accompanied by enforcement action against operators that have continued to serve German players without applying. Around 100 companies were warned over operating without a licence, prompting 10 to withdraw from the market.