28 Jan 2020
iGB Affiliate marks ambition with move to Berlin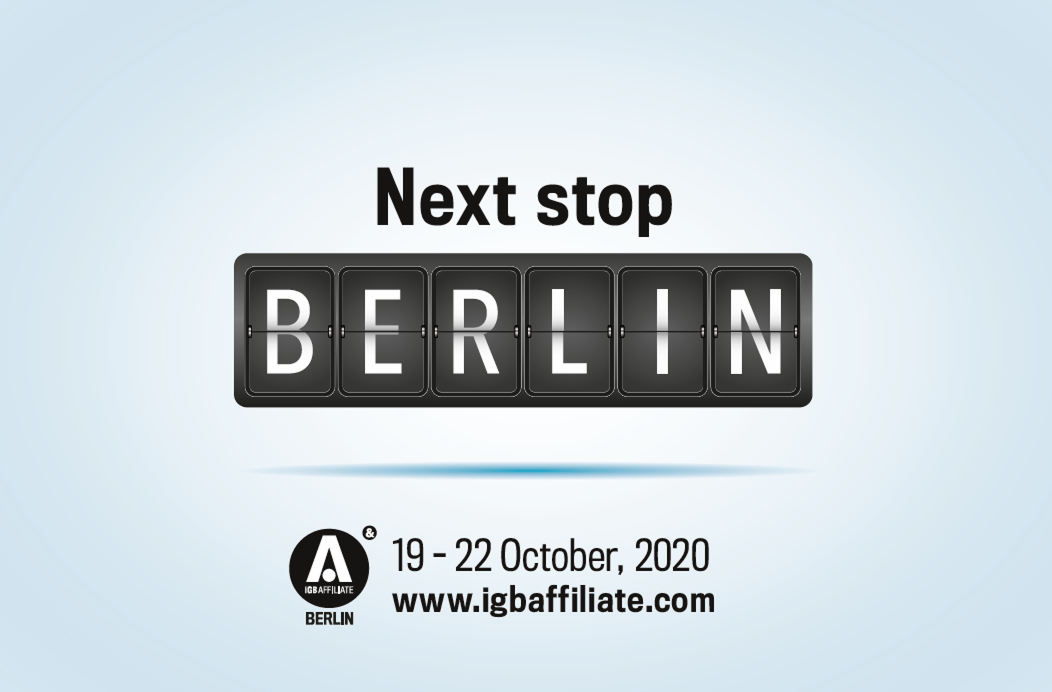 New decade, new city: previously in Lisbon, the third annual iGB Affiliate event in the current global series has moved onto Berlin this year for an even better-connected and more inspiring 2020 show.
Venue: Station, Central Berlin
New location in the heart of Berlin's thriving tech community
Local and international exhibitors provide unparalleled access to markets
Event coincides with a period of massive regulatory change in central Europe's largest market
iGB Affiliate has announced it will be moving one of its leading European affiliate events to central Berlin later this year. The final and autumnal event of the calendar year, iGB Affiliate Berlin will bring gaming affiliates a brand new opportunity to connect with major operators, network with industry friends and gain vital insights into the future.
Berlin has one of the fastest growing start-up ecosystems in the world, making it the ideal location for this particular iGB Affiliate event, which will take place at Station in central Berlin on 19-22 October 2020.
Moving the show to Berlin will offer affiliates from across Europe and further afield an unparalleled opportunity to connect with major operators, network and share best practice, as well as experience the city's buzzing nightlife. The venue is an impressive 19th-century railway station that has been converted into a modern events space, connected to all the city's major transport hubs.
Berlin is already viewed as a centre for tech and business innovators. And for the industry, 2020 looks set to be a pivotal year for gambling in Germany, with state lawmakers currently developing a new long-term regulatory model.
This will see online casino and poker legalised for the first time, alongside sports betting, but the final model - and its ramifications for operators and service providers - remains to be seen.
iGB Affiliate events have a proven track record of connecting gaming affiliates with their target clients, as well as exhibiting the latest developments and innovations shaping this fast-paced industry. iGB Affiliate Berlin will be the ideal opportunity for learning about, and preparing for, Germany's long-awaited market opening.
The move, which sees Clarion Gaming return to Berlin for the first time since EIG, has already been hailed by the industry.
"Going to Berlin is great, we did some of our best business there over the years," said EGO sales and marketing director Michael Golembo, a regular exhibitor at iGB Affiliate events.
"And with regulation in Germany on the horizon, EGO is looking forward to extending our reach from Schleswig-Holstein to the rest of the country. Perfect place to have a conference, best news I have heard for a long time."
Speaking from the affiliate perspective, Better Collective director Michal Kopec added: "Berlin is a fantastic destination for an event, logistically, culturally, and the German market has a lot of potential. I'm really excited to see the move."
iGB Affiliate Group Event Director Naomi Barton said: "Having spent time out in the market talking to customers and researching suitable international locations for the third iGB event in our global series, Berlin quickly emerged as a frontrunner due to its unbeatable accessibility and great links to the emerging eastern European markets. I'm also really excited to be bringing iGB Affiliate Berlin to such a dynamic and experience-enhancing event space. Situated in the heart of the city, Station has everything we were looking for; aesthetically stunning, prime location and hyper functional. It's the ideal setting for what looks set to be our best autumn iGB show yet".